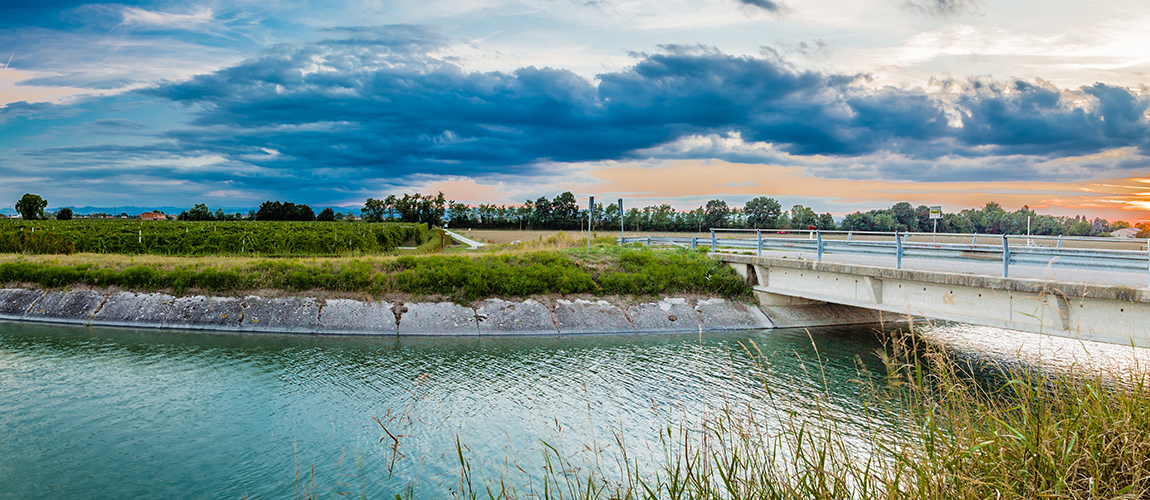 Rucika Solution
for Indonesian Water Management
Water resources are God's gift to humanity. The state must manage it as well as possible for the welfare of the people of Indonesia. The development of water resources infrastructure continues to increase along with the increasing population. Every development is carried out for the achievement of people's welfare.
Rucika supports the development of water resources infrastructure in Indonesia through a pipeline system with international quality technology, while remaining efficient and in accordance with geographical conditions in Indonesia. For example, Rucika Exoplas PVC-O pipe products, Rucika Black HDPE pipes and Rucika Safe & Rucika Lok uPVC pipes that support the availability of clean water and drinking water for the community.
Waste Management Solution.
Clean Water Distribution
Practical & Efficient
Provision of clean water for the community requires a quality pipe product that is lightweight, fast installation, and easy to apply, but in terms of cost remains efficient so as not to burden the budget.
All those needs are fulfilled by Rucika Exoplas PVC-O pipe. This PVC-O (Oriented Unplastized Polyvynil Chloride) pipe is the only pipe in Indonesia that has bi-axial oriented technology. The technology adds strength to the pipe while making it lighter, compared to standard PVC-U. The lightness of the pipe makes the installation cost more efficient, because the installation does not require welding equipment or heavy equipment. Meanwhile, the flexible nature of the pipe can save bend requirements.
Clean water infrastructure works a lot of water and meets health standards. Rucika Exoplas PVC-O pipe has the advantage of high water distribution flow capacity, suitable to meet the water needs of people in urban and rural areas.
Rucika Exoplas PVC-0 pipe innovation keeps clean water flowing fast and smooth
PRESSURE WATER PRESSURE PVC-O PIPE
Rucika Exoplas PVC-O Pipe Application
Rucika Exoplas PVC-0 pipe is lighter, stronger, and more flexible thus saving installation costs
Rucika Exoplas PVC-0 pipe is lighter, stronger, and more flexible thus saving installation costs
Flexible and tough
in Various Land Conditions
Even distribution of drinking water to various regions requires pipeline products that have high flexibility and are tough in dealing with extreme natural conditions.
Made from High Definition Polyethylene (HDPE), HDPE Rucika Black pipe is the right product for drinking water networks. The advantage compared to other similar products is the high level of flexibility so that it can be used for hilly, swampy contours, even in earthquake-prone areas, such as geographical conditions in Indonesia.
The toughness of Rucika Black HDPE pipes can be seen from its resistance to extreme weather. With a fragile point well below 0oC, the pipe remains safe even at low temperatures. This pipe has a slippery surface on the inside of the pipe, it is proven to be able to minimize the loss of pressure (head loss) and sedimentation.
Healthy drinking water is available in various regions
PIPES FOR DRINKING WATER NETWORK
HDPE Rucika Black Pipe Application
International quality pipes that have good resistance to these chemicals are usually applied to:
Rucika Black HDPE pipe toughness is suitable for extreme natural conditions
Strong system,
Not easy to leak
To expedite the distribution of clean water and drinking water to the wider community, we need strong, leak-proof pipes.
Wavin designed Wavinsafe and Wavinlok uPVC pipe products to support the distribution of drinking water and clean water. Made from uPVC resin (unplastized Polyvinyl Chloride), this pipe is strong, corrosion resistant, does not leak easily, and is lightweight. Wavinsafe uPVC pipes & amp; Wavinlok has fulfilled SNI.
Z joint technology makes pipe connections much more perfect
High-pressure uPVC PIPE SYSTEM
Rucika Safe & Rucika Lok uPVC Pipe Application
Piping systems with uPVC Rucika Safe and Rucika Lok pipes have been widely used in government and private projects, such as:
The Rucika Safe and Rucika Lok uPVC pipes are safe to use for the distribution of community drinking water
Manage Waste,
Friendly to the environment
The waste management system in cities continues to be improved in order to maintain harmony in people's lives and the environment.
The sewage system is recommended to use closed channels because the waste will disturb the health and the environment. For the needs of integrated hygienic and safe waste network for the environment, PT. Wahana DUta Jaya Rucika designs Rucika Lite u-PVC pipe products that are reliable in managing waste water with complete accessories, suitable for urban areas with rapid urban growth.
Wastewater network system in urban areas with the most complete accessories
U-PVC PIPE WATER WASTE AND DRAINAGE
The Rucika Lite uPVC Pipe Application
Pipes, connections (fittings), and accessories of uPVC Rucika Lite pipes meet ISO and SNI standards, this system is designed to facilitate installation:
Able to minimize the flow resistance of waste in the pipe
RUCIKA EXOPLAS PVC-O Pipe
RUCIKA SAFE & RUCIKA LOK uPVC Pipe