Your perfection won't be complete if the water in the house isn't clean, right? Therefore, its existence is very important for the survival of its inhabitants, both yourself and beloved family members. There are so many benefits that can be generated from clean water, from washing, bathing, to daily consumption. Therefore, the need for clean water is based on a good water pipe installation.
Planning the installation of clean water pipes, it should be done as early as possible so that the water distribution process can run smoothly and efficiently. The first thing that must be ensured is the source of water. There are two sources that are currently considered to be suitable for housing needs, namely the PAM pipeline and groundwater. If you already know the type of source to be chosen, installing a pipe installation is even easier.
If you use a PAM water source, then you only need to continue the distribution channel that has been provided by the PAM manager without modifying it. Unlike the case with groundwater where you make a well and install your own water pump so that it has freedom, but it will be difficult if one day the drought-hit.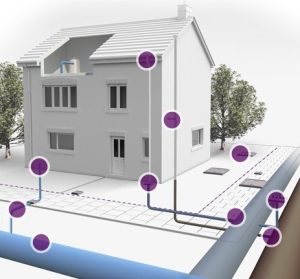 After that, confirm the installation mode. There are two types of clean water pipe installation models that can be applied by adjusting field conditions and the budget, namely closed systems and open systems. When a closed system illustrates that all the pipe ends are connected without disconnecting but the costs are more expensive, it is different from open systems that charge lower costs but often invite problems such as unequal water discharge between faucets to frequent damage at a certain point.
Then consider the location of the installation. According to the procedure, there are two installation techniques, namely the embedded or attached model. The embedded model is certainly neater because it is mounted in the ground or wall, although it will be difficult to dismantle if there is damage. Conversely, the attached model is installed without having to be in the ground or walls but clearly displayed outside. This sometimes disturbs the view, although it will be easier to treat if there is certain damage.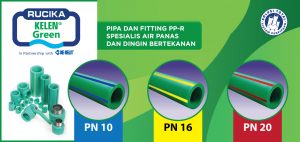 The last is the selection of materials. For this matter, you have no doubt, don't you use Rucika pipes as a piped water system in your home? Of the various types of choices available, you can choose Rucika Kelen Green as one of the solutions for the installation of sanitary equipment and hygienic channels. From hot water, plumbing, distribution of drinking water & liquid food, to greenhouses, this type of pipe is able to accommodate all your needs.
Please follow the tips above, for the sake of creating a clean water installation with proper pipe installation. Because if clean water flows smoothly in your home, then the happiness of its freshness will flow to its residents.
* Processed from various sources