Proper sewerage planning is very important to create a clean environment to support a healthy life. Because the environment has a very large influence on the quality of human health, which is followed by healthy living behavior. Likewise, in a piping installation, we recognize the existence of clean water channels and waste water channels.
Important Functions of Sewerage
Channel water pipe is an important thing that functions to drain domestic household wastewater to the city channel. Have you ever found your sewer as a place for rats or other animals to nest? This is because the sewers have cold, damp and smelly characteristics that strongly support the presence of microorganisms and animals to nest in them.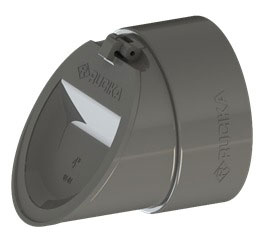 For this reason, Rucika as a Total Piping System Solution presents Backflow Valve fittings which are a product variant Rucika Hygienic System Special Fitting to support the creation of a more hygienic waste water channel so as to create a healthy environment. Backflow Valve is a special fitting that is installed on the final sewer to the main sewer to prevent backflow, the entry of animals, and insects into the sewerage.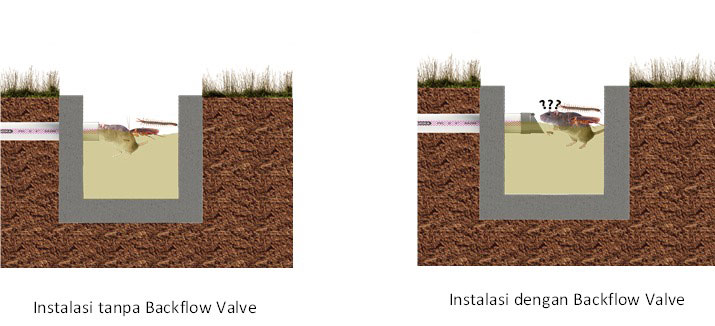 The advantages of Blackflow Valve from Rucika Hygenic System
Backflow Valve has various advantages and benefits to support hygienic waste water channels, including:
Prevents the entry of wastewater from city drains
Prevents the entry of insects/rats
Minimizes the smell of dirty water Installation
Easy maintenance
Applicable to pipes Rucika Standard and Rucika JIS
Anti-rust
By installing a Backflow Valve at the end of your home's sewer, you have contributed to creating a clean home environment to support a healthier life.